Will Logistics Digitisation Have A Negative Impact on The Trucking Industry?
April 19, 2018 in Uncategorized
Smart cars are taking over the transport industry. Not only are driverless vehicles becoming more of a possibility with each passing day, but the digital world is revolutionising how logistic companies operate too.
With digitised logistics, many people speculate that this new technology will have a negative impact on the trucking industry. However, this cannot be further from the truth. While businesses in the trucking industry will need to get smarter, they will always be required for transport of freights.
Today, we aim to look at why digitisation of logistics was needed; it's positive impact and what trucking companies need to do if they want to stay ahead of the competitors. Though digitisation is already a part of logistics and trucking, its full integration may take some time, and this is why it is essential you're prepared for the change or you'll become overwhelmed.
Why Was Logistics Digitisation Necessary?
Though technology has always been a part of logistics, trucks have transformed from large carriers to large-sized computers that are operated and managed by software. Unlike previous haulers who could only transport smaller shipments, digitisation has made it possible for massive consignments to be transported.
According to the research and consultancy firm Frost and Sullivan, the logistics industry is estimated to be in the range of $725 billion just in the US. However, because this industry is now put together by tiny bits and where joint efforts are almost non-existent, this affects the commerce industry's profitability.
Smart trucks or ones which are operated by the battery can help shipments move faster and with much more efficiency. Because vehicles that are powered by fuel are slower and often breakdown midway, they cause severe disruption in the supply chain, and this reflects poorly on your logistics business. Other than making the goods transportation a lot more efficient, these trucks also help in reducing the carbon footprint and hence decrease levels of pollution.
With retailers always looking for cost-effective, environmentally friendly and reliable transportation options, digitised trucking is a much-needed change. With smartphone purchases on the rise and tracking systems and sensor technologies becomes more common, the trucking industry still has a long way to go.
Impact of Digitised Logistics
Digitised logistics is helping trucks improve their efficiency, promote safety and enhance the functionality through remote integration and maintenance. In fact, digitised trucking is the driving force behind the logistics industry and is changing its value chain for good.
The following are some of the positive impacts of digitisation;
Increases use of trucks in the logistics chain
Unlike before when trucks were only used to ship consignments from one location to the other, technological advancements has made it possible for trucks to be more integrated into logistics. With digital trucking, it will be possible for trucks to have real-time data about the shipping needs and will manage everything from the arrival of shipments to customers and factories so everything can be accomplished promptly. The industry will also offer complete transparency in tracking shipment whereabouts and make every single data metric available and will ultimately allow the system to serve in a much more efficient manner.
Increases utilisation
One of the most significant challenges of trucking is improper use due to lack of communication. Often, a truck will need to carry a consignment from point A to B and move forward with a half-empty truck to point C. This doesn't just waste valuable space but fuel and other resources. With digitised trucking, it will be easy for trucks to connect with each other and share details about the contents, locations, and additional information. Software platforms will bridge the connection and will help in automatically matching trucks with shipments so their utilisation can be maximised.
Increases efficiency
Another benefit of digitisation is that it improves productivity. When software controls both the health and the repair of the truck, there will be no room for human error, and this will promote performance and help in delivering the trucks on time. Moreover, with electric trucks hitting the road, issues related to fuel consumption will also go down.
What Businesses in the Trucking Industry Need to Do
If you want your trucking business to remain at the front end and become a pioneer in logistics, then you need to make sure you integrate all or most of these technologies in your trucks because they play a critical role in supply chain management and integration.
Cloud computing and storage
Robotics and automation
Inventory and network optimisation
Predictive analytics
Sensors and automatic identification
Autonomous vehicles
The Internet of Things or IoT
In 2017's third quarter, Elon Musk revealed Tesla's new electric semi-truck which is capable of hauling 80,000 pounds and can run up to 500 miles on a single charge. The battery-operated truck won't only run on electricity but will also be able more efficient and effective.
So, contrary to what you may think, digitised logistics will not have disastrous consequences for the trucking industry. All you'll need to do is to catch up with the latest technologies and digitise your trucks too to take benefit of the many advantages.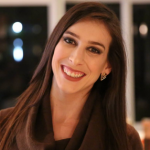 Jenny Harrison is a passionate technology and lifestyle blogger. She loves to get engaged with the readers who are seeking for tech, lifestyle and home related information on the internet. Currently she is associated with eQuip Sells it, dump trucks and other heavy machinery trader in Sanford, Florida.
Follow her on twitter @MJennyHarrisson for more updates.